Sunday Worship: 8:00 am and 10:00 am directions
Regular Office Hours: Monday – Friday, 9:30 am – 5:00 pm (until summer)
Sow the Seeds of Generous Stewardship

Stewardship Sunday
October 26th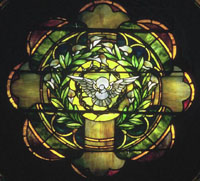 When we unleash the spirit of giving, we quickly discover that stewardship of time, talents and treasure is something that is already resident in our hearts. The power of stewardship at Calvary is apparent in our programs, services and abundant outreach.
Guide to Proportional Giving
Personal Stewardship Stories
Pledge Form
Planned Giving
Our greatest gift to God can be our gratitude for all he bestows. Our faith is that you'll express your thanks through your generous pledge or increased proportional giving.